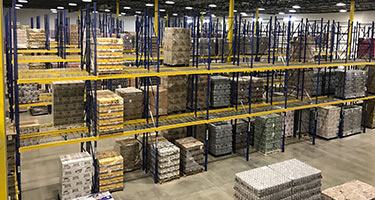 What is a beverage distributor? The Colorado Beer Distributors Association describes what we do well:
Colorado's beer distributors are responsible for getting bottles, cans, cases and kegs from a brewer or importer to the shelf of your favorite store, local restaurant or neighborhood bar through a safe, transparent and accountable system.
They also help your favorite new craft beer get to market by helping them build their brand and reach consumers. From truck drivers to forklift operators and from sales representative to graphic artists, Colorado beer distributors work hard every day to provide the greatest choice, best variety, and selection of beer anywhere in the nation.
But they also do more than buy, store, sell and deliver beer. Colorado's beer distributors are small business owners, civic leaders, parents and philanthropists who are active in their communities. They play a vital role in working to keep the communities where they live and work safe by sponsoring a wide array of programs to promote responsible consumption, combat drunk driving and work to eliminate underage drinking.
Beer distributors also value their role in Colorado's three-tier regulatory system that works to keep communities and citizens safe while encouraging healthy competition and a robust marketplace.
There's a lot more to learn about beer in Colorado at cobeer.com.
Still wanting to learn more? Check out America's Beer Distributors video below: