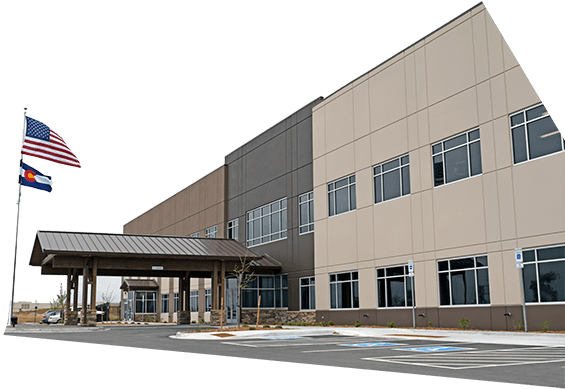 High Country Beverage is Colorado's premier distributor for some of America's most beloved beer, cutting-edge beverages, and heavily decorated craft brews.
An independent, family-owned company, High Country Beverage has been supplying Colorado with its favorite beverages since 1996 when founder Dave Nichols purchased and combined two smaller malt beverage distributors into one company and headquartered it in Loveland. In 2012, he purchased Colorado Beverage Distributing, Inc. on the Western Slope to serve customers on the far side of the state as well. To keep up with our growth, we built our current 138,000 sq. ft. headquarters in Johnstown in 2017. See maps of our current areas served.
Today, we serve a population of close to a million Colorado residents and deliver nearly 20,000 cases each day to more than 2,000 restaurants, bars, and liquor stores.  Now a nationally recognized leader in our industry, High Country Beverage is known for performance in volume, distribution, and retail execution, as well as our commitment to quality and service.
HCB's goal is to be the best beverage distributor in the country. We provide our customers with superior service. We maintain the quality of our products at the highest standards possible.
HCB provides a safe and ideal work environment for our employees that generates pride in their work and sets goals for personal improvement.
HCB expects and rewards aggressive sales efforts that result in beverage sales growth for our retailers and increased profitable market share for HCB and our suppliers.
MillerCoors President's Award – 2017
Bill Coors Regional Quality Award – 2016
MillerCoors President's Award – 2016
New Belgium Wholesaler of the Year – 2015
Bill Coors Regional Quality Award – 2015
Modelo Wholesaler of the Year – 2014
MillerCoors President's Award – 2014